Bien sûr, après être passée au LFCC et à la convention YALC, je ne pouvais pas résister à l'envie d'acheter quelques livres sur le stand de Waterstones...
♦ Talon (Talon, #1) de Julie Kagawa : To the outside world Ember Hill is an ordinary girl, but Ember has a deadly secret. A dragon hiding in human form, she is destined to fight the shadowy Order of St. George, a powerful society of dragonslayers. St. George soldier Garret is determined to kill Ember and her kind. Until her bravery makes him question all he's been taught about dragons. Now a war is coming and Garret and Ember must choose their sides – fight to save their bond or fulfil their fate and destroy one another.
♦ Rogue (Talon, #2) de Julie Kagawa : Deserter. Traitor. Rogue. Ember Hill left the dragon organization Talon to join rebel dragon Cobalt and his crew of rogues. But Ember can't forget the sacrifice made for her by, Garret, the human soldier who saved her from a Talon assassin and doomed himself. Determined to save Garret from execution, Ember must convince Cobalt to help her break into the headquarters of mysterious drangonslayers the Order of St. George. With assassins after them and Ember's own brother helping Talon with the hunt, a reckoning is brewing. The secrets hidden by both sides are shocking and deadly. Soon Ember must decide: Should she retreat to fight another day...or start an all-out war?
♦ Soldier (Talon, #3) de Julie Kagawa : When forced to choose between the sinister Talon organisation and being hunted by her own kind, dragon-human hybrid Ember fled. Even if it meant losing Garret, the dragon-slaying soldier she shares a deep bond with. Now Garret has uncovered secrets that will shake the foundations of dragons and dragon-slayers alike. Can the danger reunite them?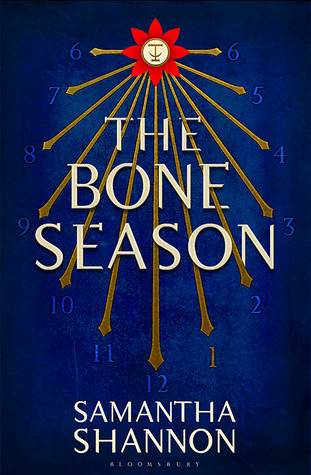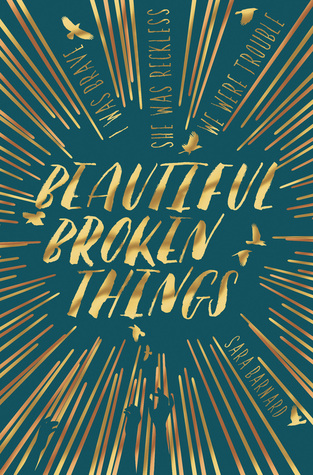 ♦ The Bone Season (Bone Season, #1) de Samantha Shannon : The year is 2059. Nineteen-year-old Paige Mahoney is working in the criminal underworld of Scion London, based at Seven Dials, employed by a man named Jaxon Hall. Her job: to scout for information by breaking into people's minds. For Paige is a dreamwalker, a clairvoyant and, in the world of Scion, she commits treason simply by breathing. It is raining the day her life changes for ever. Attacked, drugged and kidnapped, Paige is transported to Oxford – a city kept secret for two hundred years, controlled by a powerful, otherworldly race. Paige is assigned to Warden, a Rephaite with mysterious motives. He is her master. Her trainer. Her natural enemy. But if Paige wants to regain her freedom she must allow herself to be nurtured in this prison where she is meant to die.
♦ The Mime Order (Bone Season, #2) de Samantha Shannon : Paige Mahoney has escaped the brutal prison camp of Sheol I, but her problems have only just begun: many of the survivors are missing and she is the most wanted person in London... As Scion turns its all-seeing eye on the dreamwalker, the mime-lords and mime-queens of the city's gangs are invited to a rare meeting of the Unnatural Assembly. Jaxon Hall and his Seven Seals prepare to take centre stage, but there are bitter fault lines running through the clairvoyant community and dark secrets around every corner. Then the Rephaim begin crawling out from the shadows. But where is Warden? Paige must keep moving, from Seven Dials to Grub Street to the secret catacombs of Camden, until the fate of the underworld can be decided.
♦ Beautiful Broken Things de Sara Barnard : Best friends Caddy and Rosie are inseparable. Their differences have brought them closer, but as she turns sixteen Caddy begins to wish she could be a bit more like Rosie – confident, funny and interesting. Then Suzanne comes into their lives: beautiful, damaged, exciting and mysterious, and things get a whole lot more complicated. As Suzanne's past is revealed and her present begins to unravel, Caddy begins to see how much fun a little trouble can be. But the course of both friendship and recovery is rougher than either girl realises, and Caddy is about to learn that downward spirals have a momentum of their own.